Temperature sensors SensyTemp TSP111, TSP121, TSP131 , ABB TSP111-H1K1M2U2S1D6P5S1B2Y1C4C6
Use of plastic-sheathed cables and special measuring elements, including their installation, results in a very high vibration resistance
for all measuring insets of the TSP temperature sensor. The acceleration values of 3 g, defined in accordance with EN 60751
(IEC 751) for additional requirements, are exceeded by all measuring inset models in TSP temperature sensors.
The following table provides an overview of the vibration resistance in accordance with EN 60751 for the measuring inset models (on hot
side), as well as the temperature-sensitive sections and the nonbendable sections at the tip of the measuring inset.
Installing a transmitter has the following advantages:
• Reduces cost due to fewer cables
• Stronger sensor signal at measuring point and conversion to standard signal (also increases interference immunity)
• Option to install LCD display in the connection head. (Requires a BUZHD connection head).
• SIL2 with appropriately classified transmitter.
The output signal of a temperature sensor is determined by selecting the corresponding transmitter.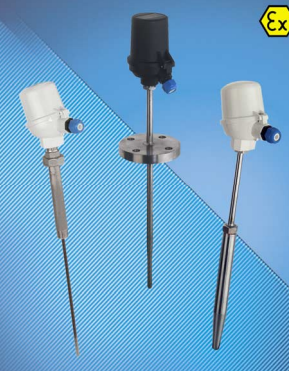 ABB TSP111-H1K1M2U2S1D6P5S1B2Y1C4C6
Need more production information for ABB TSP111-H1K1M2U2S1D6P5S1B2Y1C4C6 , please contact me here.
My contact details
Telephone:86-027-85880977
Mobile :86-13545206420(Whatapp&Wechat is available)
Fax:86-027-85309780
Skype:Diana@hkxytech.com
E-mail: Diana@hkxytech.com or Dianatian118@gmail.com