VortexMaster flow meters can be used for accurate measurement of the flow of gases, liquids and steam over a wide range of temperatures.
Vortex meters are ideal for use on petrochemical raw materials, demineralized water and for direct, cost- effective steam mass flow by employing integral temperature measurement.
VortexMaster FSV430 is the standard design with optional digital outputs, graphical display and excellent vibration immunity for a wide field of applications.
Available with integral or remote transmitter with up to 30m (98 ft.) signal cable.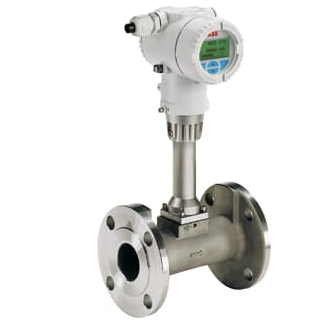 FSV430.Y0.C1.W100R0.A1.A1.A1.H1-L2.SP0…R5…C2.CB..TC1.M5
Need more production information for ABB FSV430 SERIES , please contact me here.
My contact details
Telephone:86-027-85880977
Mobile :86-13545206420(Whatapp&Wechat is available)
Fax:86-027-85309780
Skype:Diana@hkxytech.com
E-mail: Diana@hkxytech.com or Dianatian118@gmail.com