ABB level measurement product series ABB Buoyancy Level Switch ABB MS50 for sale here now.
The MS50 is used for top of tank mounting. The MS50 has a 316SS float, 316SS rigid float and two switches for high and low detection. Typical applications where the MS50 is used are butane, propane, oil, chlorine, acids, water and interfaces.
Overview
The K-TEK MS50 consists of latching reed switches totally enclosed in a stainless steel chamber (other materials available) and a float containing a magnet in which the switches will detect. The sensing element (chamber) and the float are normally inserted into the tank through a top process connection and can be mounted to the tank via flange, if desired. However, the unit can usually be mounted via a single 2" MNPT process connection. In addition, the float can generally be installed thought the same 2" process connection. A stilling well may be required if the process liquid is in a turbulent state. The MS50 will provide for the detection of start/stop trip points of either total or interface level in virtually any vessel. These trip points can be used for alarms or to activate a pump motor starter relay.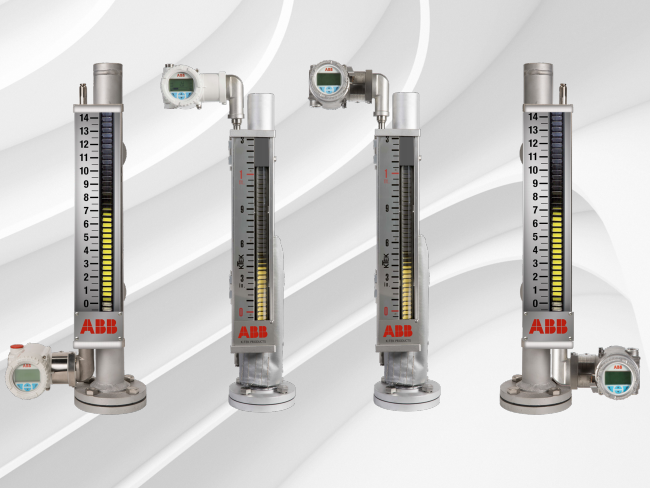 ABB Leverl measurement-products
ABB Liquid level sensor ABB 7100
ABB Guided Wave Radar Level Transmitter ABB MT5100
ABB Buoyancy Level Switch ABB MS10
ABB Buoyancy Level Switch ABB MS50
ABB Guided Wave Radar Level Transmitter ABB MT5000
ABB Guided Wave Radar Level Transmitter ABB MT5100
ABB Guided Wave Radar Level Transmitter ABB MT5200
ABB Laser level transmitter ABB LLT100
ABB Long range laser level transmitter ABB LM200
ABB Intermediate range laser level transmitter ABB LM80
ABB Magnetic level gauge switch ABB LMS100
ABB Magnetic level gauge switch ABB LMS200
ABB Magnetic level gauge switch ABB MS40
ABB Magnetic level gauge ABB MS41
ABB Magnetic level gauge switch ABB PS45
ABB Magnetic level gauge ABB KM26
ABB MagWave Dual Chamber Level System ABB MW05
ABB Econolev Magnetic Level Gauge ABB LMG100
ABB Magnetostrictive Level Transmitter ABB LMT100
ABB Magnetostrictive Level Transmitter ABB LMT200
ABB Magnetostrictive Level Transmitter ABB AT100
ABB Magnetostrictive Level Transmitter ABB AT200
ABB Capacitance Level Switch ABB A75 RF
ABB Capacitance Level Transmitter ABB KCAP300 RF
ABB Capacitance Level Transmitter ABB KCAP400 RF
ABB Ultrasonic Level Transmitter ABB LST400
ABB Compact ultrasonic level transmitter ABB LST300
ABB Ultrasonic level transmitter ABB LST100
ABB Vibrating Fork Level Switch ABB RS85