Reliable source for ABB 266MRT Differential pressure transmitter with good price.
ABB 266MRT Differential pressure transmitter product description.
Model ABB 266MRT is the top performace differential pressure transmitter with "multisensor technology" suitable for measuring liquid, gas or steam flow as well as level, pressure and density characterized by the remote seal construction. The unique combination of several sensor systems in a single device allows simultaneous measurement of differential pressure and absolute pressure. The sensor temperature and the absolute pressure are also used for eliminating environmental effects on the sensor.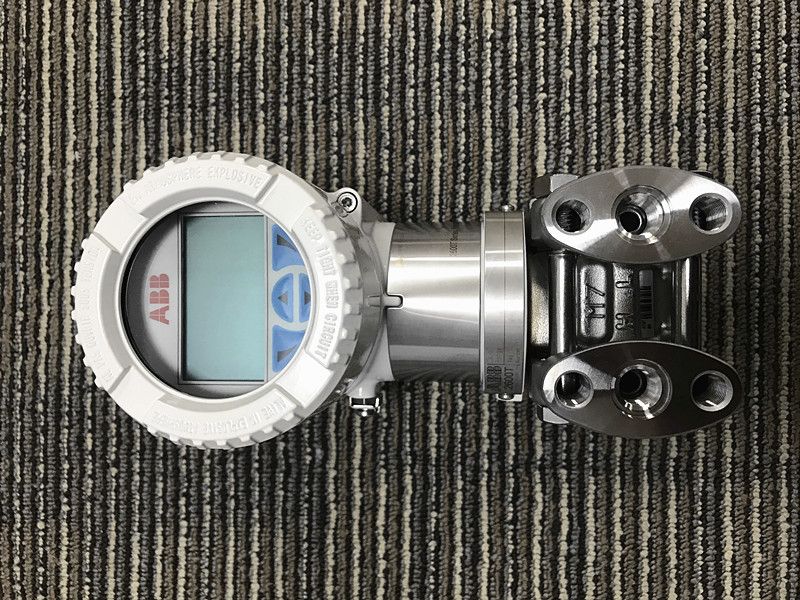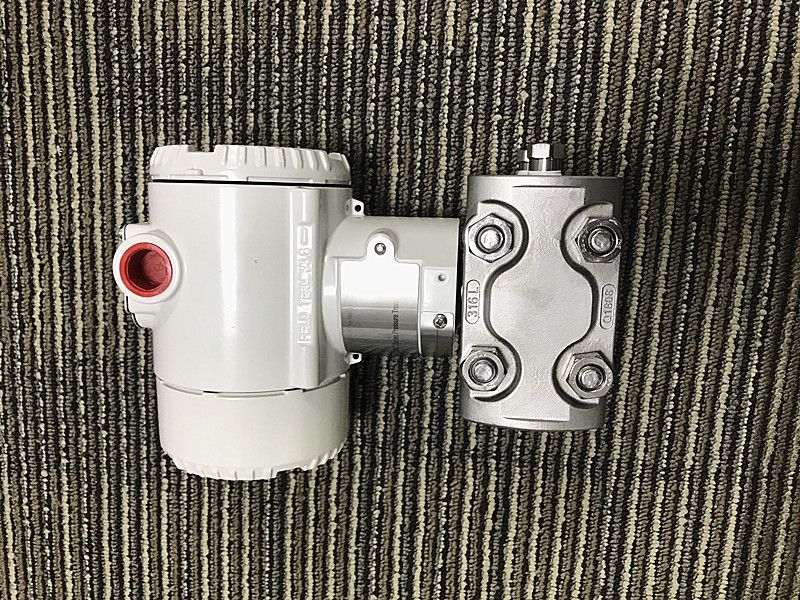 ABB 266HSHQSTA7LS High overload gauge pressure transmitter
ABB 266HSHQSBA7LS High overload gauge pressure transmitter
ABB 266HSHSSBB1E1L1B1C1M5 High overload gauge pressure transmitter
ABB 266DDHFSSB4B1L1+S26RAHG1SF2B1SNNN Differential pressure transmitter
ABB 266GSTCSBNB1E1L1B7N6 Gauge pressure transmitter
ABB 266DSHESSA4B1E1L1B5N6 Differential pressure transmitter
ABB 266HSHSSTB1E1L1B7N6 High overload gauge pressure transmitter
ABB 266DSHASHA4B3V1E1L1B5N6 Differential pressure transmitter
ABB 266DSHFSSA4B1E1L1B5N6 Differential pressure transmitter
ABB 266DSHPSSA4B1E1L1B5N6 Differential pressure transmitter
ABB 266DSHFSSA4B1E1L1B5N6 Differential pressure transmitter
ABB 266DSHPSSA4B1E1L1B5N6 Differential pressure transmitter
ABB 266GSTCSBNB1E1L1B7N6 Gauge pressure transmitter
ABB 266DSHESSA4B1E1L1B5N6 Differential pressure transmitter
ABB 266HSHSSTB1E1L1B7N6 High overload gauge pressure transmitter
ABB 266DSHASHA4B3V1E1L1B5N6 Differential pressure transmitter
ABB 266DSHFSSA4B1E1L1B5N6 Differential pressure transmitter
ABB 266DSHPSSA4B1E1L1B5N6 Differential pressure transmitter
ABB 266DSHFSSA4B1E1L1B5N6 Differential pressure transmitter
ABB 266DSHPSSA4B1E1L1B5N6 Differential pressure transmitter
ABB 266GST.C.S.B.N.B.1.E1.L1.B7.N6 Gauge pressure transmitter
ABB 266DSH.E.S.S.A.4.B.1.E1.L1.B5.N6 Differential pressure transmitter
ABB 266HSH.S.S.T.B.1.E1.L1.B7.N6 High overload gauge pressure transmitter
ABB 266DSH.A.S.H.A.4.B.3.V1.E1.L1.B5.N6 Differential pressure transmitter
ABB 266DSH.F.S.S.A.4.B.1.E1.L1.B5.N6 Differential pressure transmitter
ABB 266MSTFCKA3B3E1L1B2 Differential pressure transmitter
ABB 266DDHFSSB4B1L1+S26RAHG1SFSM2B1SNNN Differential pressure transmitter
ABB 266DDHHSKE4B1L1+S26RAHG1SFHM2B1SNNN Differential pressure transmitter
ABB 266DDHFSSB4B1 Differential pressure transmitter
ABB 266DDHHSKB4B1 Differential pressure transmitter
ABB 266MSTFCKA3B3E1L1B2 Differential pressure transmitter
ABB 266CSHF4SB3AN Multivariable transmitter
ABB 266HSHMSBB3VAE1L1B1C1H1 High overload gauge pressure transmitter
ABB 266HSHQSBB3VAE1L1B1C1H1 High overload gauge pressure transmitter
ABB 266HSH-PSTA7LS High overload gauge pressure transmitter
ABB 266HSH-PSKA7LS High overload gauge pressure transmitter
ABB 266HSH-PS2A7LS High overload gauge pressure transmitter
ABB 266DSH.G.S.S.A.2.A.1.L1.C5 Differential pressure transmitter
ABB 266DSHHSSB2A1L1B2S2I2 Differential pressure transmitter
ABB 266DSH-M-S-K-A-1-A-7-B1-M5 Differential pressure transmitter
ABB 264GSUFBNA1L1P1C1 Gauge pressure transmitter
ABB 266HSHQFBA1L1P1C1 High overload gauge pressure transmitter
ABB 266DSH-M-S-K-A-1-A-L-B1-M5 Differential pressure transmitter
ABB 266GSTUSBNA1D1E1L1B6 Gauge pressure transmitter
ABB 266HSHPABA7B6 High overload gauge pressure transmitter
ABB 266DSHHSSB1A1V1L1B1C6 Differential pressure transmitter
ABB 266DSHHSSB2A1L1B2S2I2 Differential pressure transmitter
ABB 266DRHHSRRRT1W8L1B5S2I2C1H3+S26RAHE1SFHM2ALSNNN Differential pressure transmitter
ABB 266DSHMSSB2A1B1C1H3 Differential pressure transmitter
ABB 266DSH.H.S.S.A.2.A.1.L1.B1.I1.C1 Differential pressure transmitter
ABB 266DSHHSSB2A1L1B2S2I2 Differential pressure transmitter
ABB 266DRH.H.S.R.R.R.T.1.W8.L1.B5.I2.C1.H3 Differential pressure transmitter
ABB 266HSH VKBA1 L1B7 High overload gauge pressure transmitter
ABB 266HSH PSBA1 E9L5B7 High overload gauge pressure transmitter
ABB 266GSTUSBNAID1E1L1B6 Gauge pressure transmitter
ABB 266DSHHSSA2A7/E2/B2/M5/I2/C5/H3 Differential pressure transmitter
ABB 2666DRHFSRRRSA1E2B2C1H3M5+S26RRHG4SFSM3BSNNN+S26RRLG4SFSM3GSNNN Differential pressure transmitter
ABB 266DRHFSRRSA1E2B2C1H3+S26RRHG4SFSM3 Differential pressure transmitter
ABB 266DSH-ESAB3ALV1E2L1B2M5I1N6C1 Differential pressure transmitter
ABB 266MST-C-T-K-A-6-J-1-V2-E1-L1-I1-C1 Differential pressure transmitter
ABB 266MST-F-T-K-A-6-J-1-V2-E1-L1-I1-C1 Differential pressure transmitter
ABB 266MST-L-T-K-A-6-J-1-V2-E1-L1-I1-C1 Differential pressure transmitter
ABB 266GST-D-K-T-N-J-1-E1-L1-I1-C1 Gauge pressure transmitter
ABB 266GST-V-K-T-N-J-1-E1-L1-I1-C1 Gauge pressure transmitter
ABB 266GST-U-K-T-N-J-1-E1-L1-I1-C1 Gauge pressure transmitter
ABB 266DSH-MSSA1J7-V1-E1-M5-I2-C1-C6-A1 Differential pressure transmitter
ABB 266DSH-QSSA1J7-V1-E1-M5-I2-C1-C6-A1 Differential pressure transmitter
ABB 266DDH.H.S.S.B.4.B.1-V1.E1.L1. I2.C1.H3 Differential pressure transmitter
ABB 266DSH-MSSA1J7-V1-E1-M5-I2-C1-C6-A1 Differential pressure transmitter
ABB 266DSH-QSSA1J7-V1-E1-M5-I2-C1-C6-A1 Differential pressure transmitter
ABB 266DDH.H.S.S.B.4.B.1-V1.E1.L1. I2.C1.H3 +S26RA.H.H2.S.X.SM.1.N.1.S.N.N.N Differential pressure transmitter
ABB 266DSH-MSSA1J7-V1-E1-M5-I2-C1-C6-A1+M26-DAS5VSPPF16NC Differential pressure transmitter
ABB 266DSHESSB2T8V3E1L1S2I2C1C5H3 Differential pressure transmitter
ABB 266DSHFSSB2T3V3E1L1S2I2C1C5H3 Differential pressure transmitter
ABB 266DSH-H-H-S-S-A2-A-7-L9-R1-B1 Differential pressure transmitter
ABB 266HSH-Q-S-B-A-7-L9-R1-B6 High overload gauge pressure transmitter
ABB 266HSHESBA2L1TB High overload gauge pressure transmitter
ABB 266GSHCKBNA2 L1 High overload gauge pressure transmitter
ABB 266HSH ESBA1 High overload gauge pressure transmitter
ABB 266DSHBSHA2A1V1L5B2M5 Differential pressure transmitter
ABB 266DSHBSHA2A1V1L5B2T3 Differential pressure transmitter